AIS Excellence 2019: 4 vines for the Vin Santo "Il Duomo" DOC 2007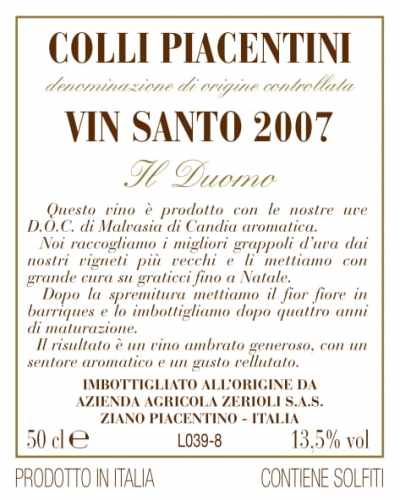 The Vin Santo "Il Duomo" DOC 2007 has obtained the highest recognition (four vines) in the fifth edition of the VITAE 2019 Italian Wine Guide, published by the Italian Sommelier Association (AIS).
The volume that AIS dedicates every year to the excellence of the territory is an accurate synthesis of the best production of our country, performed by the high competence of the sommeliers.
The awards ceremony and the great tasting of all the excellences, together with the presentation of the fifth edition of the Vitae 2019 Guide will take place in Milan on Saturday 20 October 2018, from 11 am to 19 pm in Milan, at the The Mall space of the Diamond Tower skyscraper.